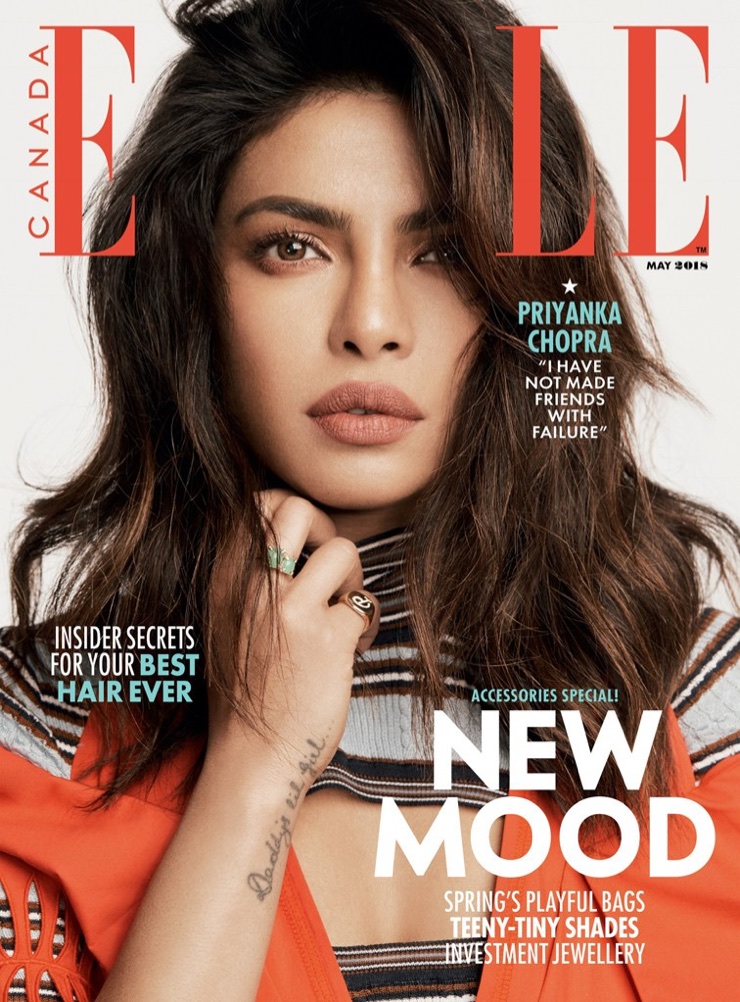 Priyanka Chopra on ELLE Canada May 2018 Cover
Priyanka Chopra looks ready for her closeup on the May 2018 cover of ELLE Canada. Photographed by Nino Munoz, the 'Quantico' star wears a Fendi top and dress with David Yurman rings. Inside the fashion glossy, Priyanka embraces colorful styles from the spring collections. Stylist Isabel Dupre dresses the Indian actress in labels such as Saint Laurent, Louis Vuitton and Isabel Marant.
Cover Shoot: Priyanka Chopra for ELLE Canada May 2018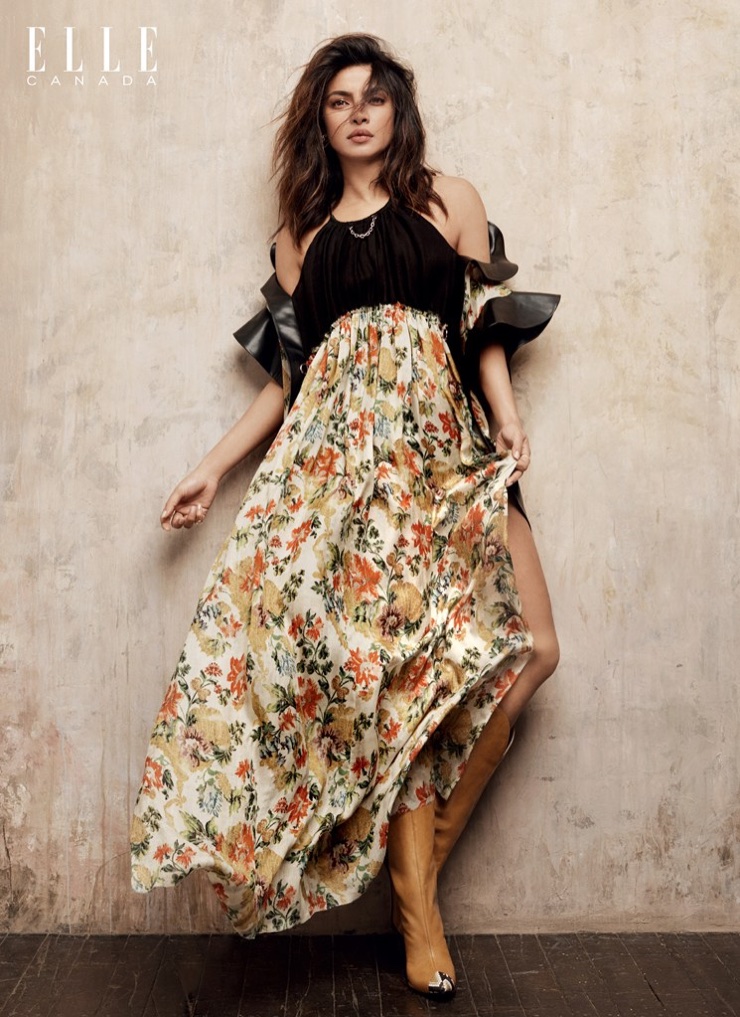 Actress Priyanka Chopra wears Louis Vuitton dress and Givenchy boots
Priyanka Chopra on Growing Up
In her interview, Priyanka talks about growing up with no role models who looked like her.
"Seeing a pretty girl shouldn`t make us feel bad about ourselves. When I was younger, I didn`t see people who looked like me in magazines. That doesn`t mean I didn`t aspire to it. I got inspired by the other achievers I saw and made myself the best version of me."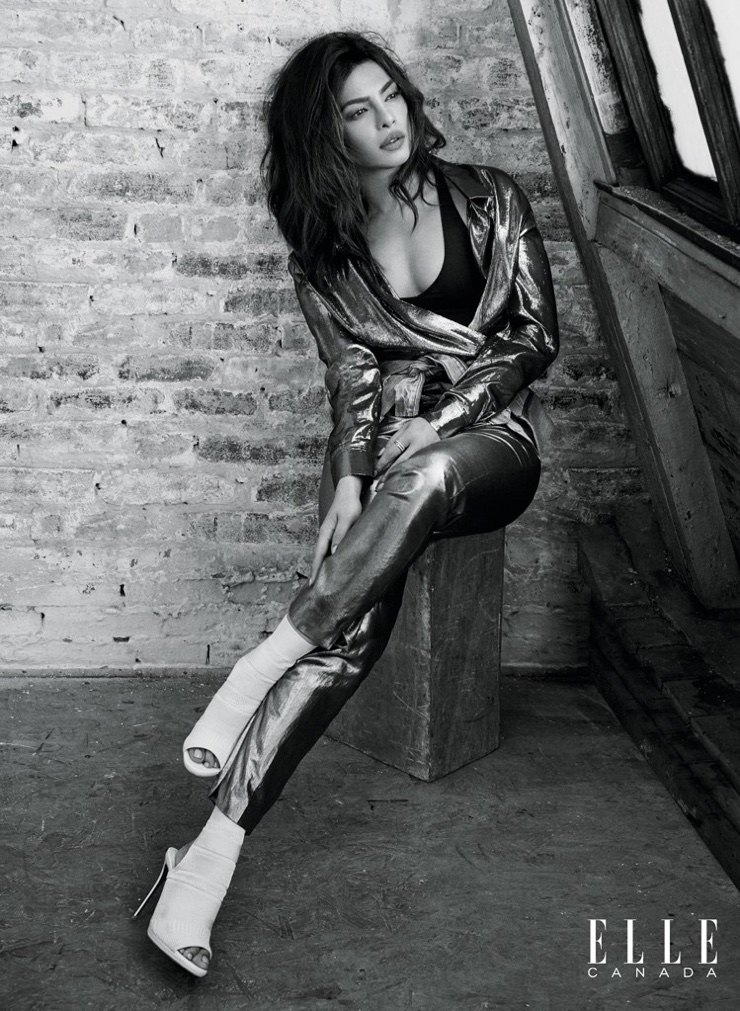 Priyanka Chopra wears Barbara Bui lame shirt and pants with Uniqlo camisole and Christian Louboutin booties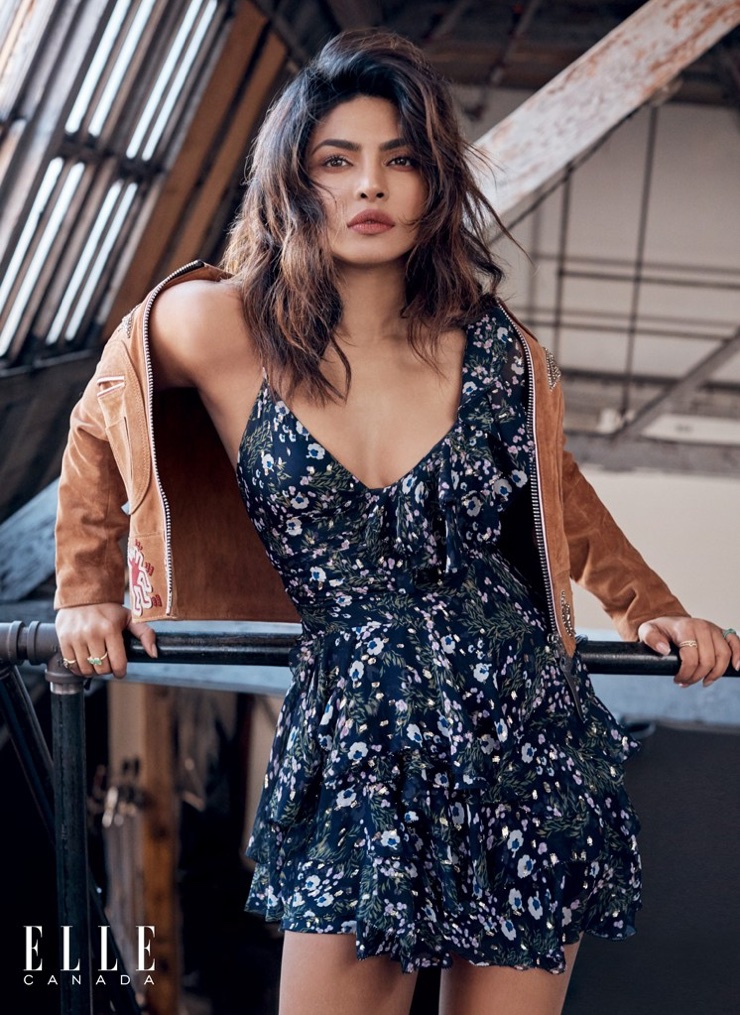 Wearing florals, Priyanka Chopra poses in Isabel Marant dress and Coach suede jacket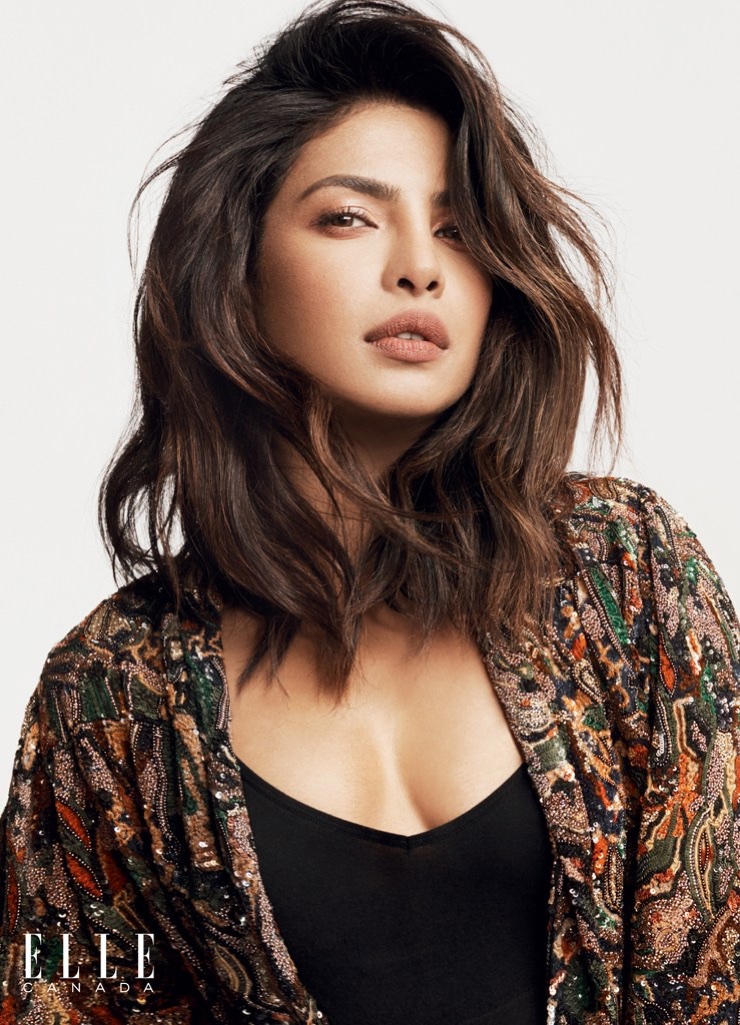 Priyanka Chopra poses in Saint Laurent shirt and Uniqlo camisole