The Thrive Portrait Photography Project by Karen Wolrond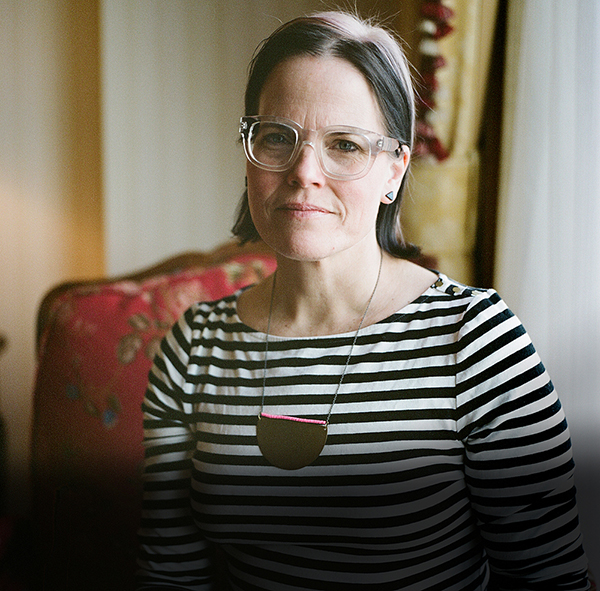 ibby
Aug 11, 2017
I stumbled upon this latest post topic by accident while researching my absolute favorite artist, illustrator and author, Lisa Congdon. I was initially going to post about Lisa (and I'll get to that) but as I was cruising along on her site I was so moved by her post about her participation in good friend Karen Wolrond's portrait project "The Thrive Portrait Photography Project" that I just had to share. 
In October 2014, Karen decided to take a month-long sabbatical from writing her blog.  At the time, she was 47 years old, and more than any other time in her life,  she felt she was entering a great new stage, she was in a word, thriving. During this time, she began searching for blogs and other personal writings authored by people who were similarly situated, and feeling the same way she was feeling. Sadly, she came up empty-handed. This fueled her idea to embark on a new photography project that portrays women over the age of 40 who are thriving in their particular fields more than ever. 
In the process of photographing them with her Hasselblad film camera  she asked her subjects to describe for her what it means to them to thrive.  The resulting responses were so poignant that it spawned the publishing of her inspiring book Make Light which you can purchase on amazon here. Peek the gallery below for the beautiful women that inspired the project. 
lisa, 47, See more of Lisa's work at lisacongdon.com
danielle, 42,  CEO and founder of Sway Group.
nicole, 44, See more of Nicole's work at NicoleBlades.com
kelly, 44, see more of Kelly's work at Mocha Momma
kristin, see more of Kristin's work at thisis50
laurie, 45, See more of Laurie's work at Step Away From The Screen and Make Something.
ABOUT KAREN WOLROND
Karen is the former Chief Counsel of Landmark Graphics Corporation, one of the largest software companies in the oil and gas  industry, as well as the former Chief of Staff of Halliburton Energy Services.  Karen is also a Daring WayT Certified Facilitator, having been trained in Brené Brown's work on vulnerability, courage, shame-resilience and worthiness, including the teachings of Daring Greatly and Rising Strong.  
In addition, as a self-taught photographer (and journaling evangelist), Karen uses creativity and self-expression to help clients from all walks of life discover their own their gifts and superpowers, develop their leadership skills, and learn how to use them in a way that allows them to thrive.
portrait photography
hasselblad
Make Light